There are so many cafés popping up in this day and age, that if you want to open up your own and make it successful, you're going to have to do something to stand out from the crowd.
Plan and familiarize yourself with regulations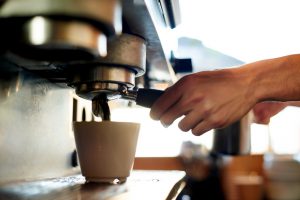 First of all, you need to consider rules and regulations regarding the running of businesses of this type in the area you want to open. The current bylaws, etc., can most likely be found on your local community's official website, and you need to make sure to check out both local, regional and national regulations.
Another very important starting point will be to make a business plan that includes a plan of operation, marketing and other important aspects of your business. During this time it's also a good idea to start thinking about funding and budgeting, so you know what to expect on the financial side of things. The business plan is where you lay a lot of the important groundwork for your future success.
Getting started
When you're satisfied with your plans, and you've got your financial situation sorted out, you can start working on all the other nuts and bolts of the operation, which includes making sure you get your location and atmosphere sorted out to your satisfaction, and getting your menu and staff prepared for opening.
This is where you need to put in the extra work so that you stand out. Providing something new and different, either in terms of the décor and atmosphere, or the menu and other offerings can do this.
No matter how you plan to stand out, never forget that quality will be your best marketing advantage, and so you need to make sure early on that you provide high quality in every single thing you put on the menu
Don't open your doors until you and your staff are 100% ready, and make sure that everyone is on the same page when it comes to customer service, quality and what is expected. For continued success you need to make sure your customers want to come back, so make sure you take good care of your patrons and keep them happy.