The world's best coffee shops
Just how far are you willing to travel for that perfect cup of coffee? If your answer is to the end of the Earth, then maybe that's where you should start.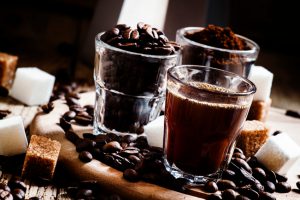 Coffee countries
In Cape Town you can visit the renowned Truth Coffee, where coffee is a work of art. You can order anything from a pure and perfectly roasted black coffee to interesting blends, like a shot of espresso served with a splash of orange juice. Truth Coffee is an innovator in a country of coffee connoisseurs and any coffee addict will surely find a piece of heaven here
Another country that is known for its coffee is Turkey, and at Fazil Bey in Istanbul you'll get served top quality coffee based on almost 100 years of tradition. The café opened in the 1920s and will serve you coffee made in a traditional cevze, using freshly ground Brazilian beans of the very best quality. Select your favourite piece of Turkish delight to go with your coffee and you'll experience the quintessential Turkish coffee break.
Tradition or innovation?
If chance brings you to Budapest, you cannot let the opportunity pass you by to visit the elegant and extravagant Café Gerbaud. This coffee shop will take you on a trip down memory lane with its over 150 years of tradition, and you'll have a choice of legendary cakes and confectionaries as well as excellent coffee. A must for any coffee lover visiting the Hungarian capital.
If you're looking for something more modern, a visit to Zagreb's award winning Eli's Café should not be a disappointment. The coffees are handcrafted, the menu is simple, but you'll get everything you pay for and more. It's not without reason that Eli's Café has been called one of the best coffee bars in Europe!
If you're looking for a cup of joe in Singapore you'd do well stopping by Department of Caffeine. As the name suggests the café specializes in great coffee, made from sustainably-sourced specialty coffee beans. You'll also be able to get a great cup of tea if you're not in the mood for a caffeine shock.