Famous coffee chains
Most coffee shop owners dream of a successful business that can help them provide for themselves and their families, but some take it a step further and build an empire from that dream.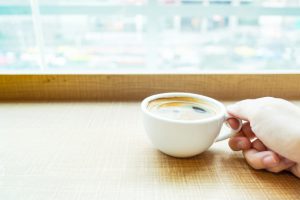 The kings of coffee
There are several large coffee chains in the world, but one of the most successful of all times is the Seattle born Starbucks. The coffee chain was founded in 1971, and was floated on the stock market in 1992. At that point the chain had 140 outlets, and was valued to $217 million. Today you'll find a Starbucks on pretty much every corner no matter where you go, and with over 23,000 outlets, the chain's value is now set to a whopping $51 billion. Starbucks has been called out on lacking quality of their coffee beans, but because they constantly provide what customers want in terms of the most popular trends, this has taken a back seat. However, many coffee connoisseurs still avoid Starbucks as well as other large chains as a matter of principle.
Costa Coffee is another global coffee chain that was founded as early as 1971, but this coffee house originated in London. Costa Coffee won "Best Coffee Chain in Europe" four years in a row, from 2011 to 2014, and is the world's second largest coffee chain behind Starbucks. The chain has its own roastery where they produce their "Mocha Italia", which is a blend of 30% robusta and 70% Arabica.
Coffee and a bite
Another competitor entered the market in 1997, under the name Caffè Nero. The chain now has 600 outlets in the UK alone, and also operates in several other countries around the world. Caffè Nero focuses on beans sourced from fair and sustainable farms and traders, and they offer a wide range of different coffee drinks, as well as typical Italian café foods, such as paninis and pasta.
Finally, it's worth mentioning a chain that most people might associate with donuts rather than coffee. Dunkin' Donuts is in fact one of the world's largest coffee chains, and has been around since 1950, when it was founded in Canton, Massachusetts. Today you'll find Dunkin' Donuts in 33 countries, and the chain has over 11,000 outlets. Donuts are obviously contributing to a large part of the revenue at Dunkin' Donuts, but there's no doubt that people come for the coffee as well. For many, it's the combination that does it – who can say no to a coffee and a donut?